Nymph Rods
MAVRK performance rods are light and powerful. They're made with premium Japanese high modulus graphite blanks for power, sensitivity and fast recovery (fits any fly reel).
Micro Reels
A lightweight Micro Reel reduces shoulder strain which improves Tight Line techniques. Reducing the reel's mass also increases rod feel and casting accuracy (fits any fly rod).
Videos
We create and share modern tight line techniques which focus on simplicity, versatility and effectiveness so you can catch more trout.
The Stinger is the ultimate
nymphing tool for most of the waters I guide. It's lightweight, compact and deadly accurate. It also helps people learn how to apply proper pressure when fighting a fish. 
Sam C.

Professional
Christman Guide Co.
The Mavrk USA's Stinger has a definite place in my euro-nymphing. I'm a fly fishing guide in Colorado and when the trout are not looking up for dries euro-nymphing is my preferred fishing method. The Stinger manual reel is a great way to keep the weight of your system light so your arm is able to last longer. You can also carry two Stingers, one with a euro setup and one with a weight forward line to fish the hatch. Get one, or two and learn to use them.
Jim Garrison

Fly Fishing Guide
Gunnison, Colorado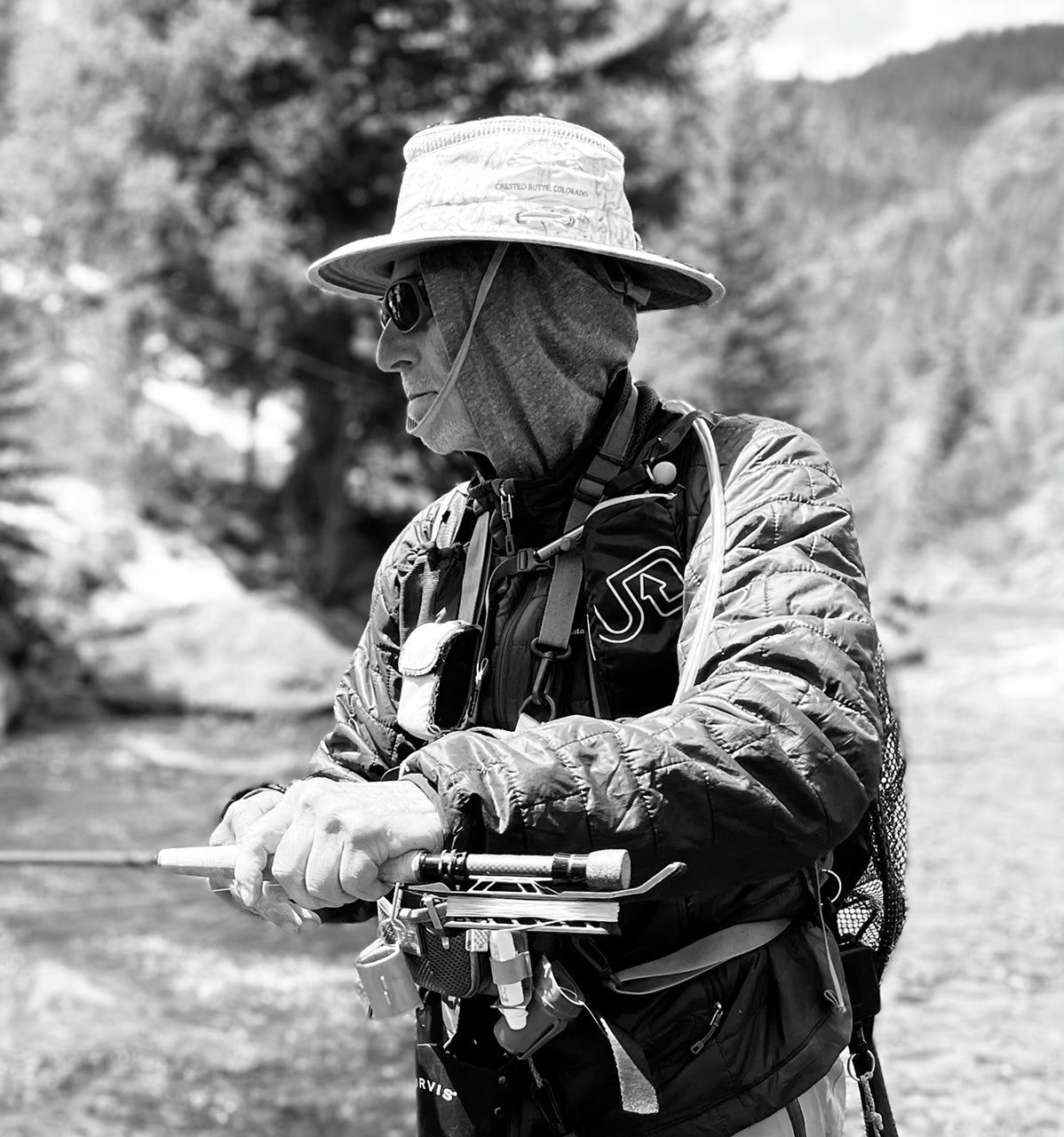 My shoulder problem was getting worse from euro-nymphing with my heavy reel. The Stinger allows me to euro-nymph much better than before with longer and better dead-drifts. Lightweight is the way to go for the best euro-nymph and high stick techniques.
Joel G.

Fly Angler
Reno, Nevada
Great for backpacking.
"Well, my dad is a better angler than your dad so the Stinger must be good. It's all he ever uses now. He also uses it when backpacking. 5 paws up!"
Jin

Fishing Dog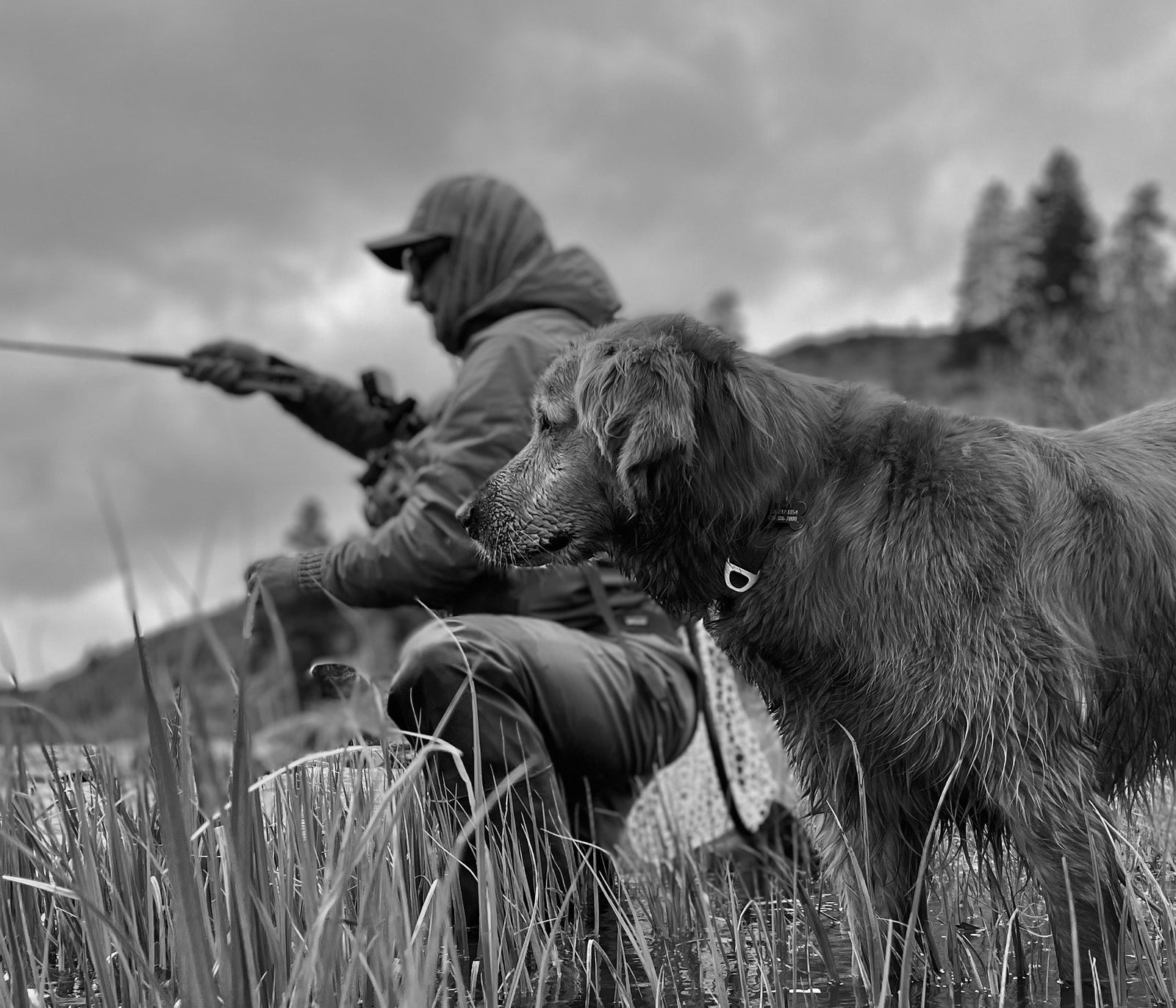 There's no question that fishing a run behind other anglers in a stream will lower your chances of catching trout.
But when fishing with a buddy or two, someone is always left with mucked up water. I usually don't mind being that person because I enjoy watching my friends catch fish. I also view it as just an extra challenge to overcome.
Here are some tips that help me when I'm batting clean-up:
So, you think you have the basic techniques down, and you're catching a lot of trout using Tight Line techniques. But your fish all seem to be on the small side. You know there are much larger fish in this river, but they don't seem interested. Why is it that beginners usually catch small fish?
 Well, unfortunately, it's not just a matter time before you consistently hook into big trout. You must step up your game. Think and fish differently.
Understanding these 9 Tips will help you advance to the next level and catch larger trout:
MAVRK YouTube Videos
MAVRK Just Fun Fishing Videos
MAVRK Product Tutorials Pro Tips and Tricks
MAVRK Euro Nymph- Pro Tips and Tricks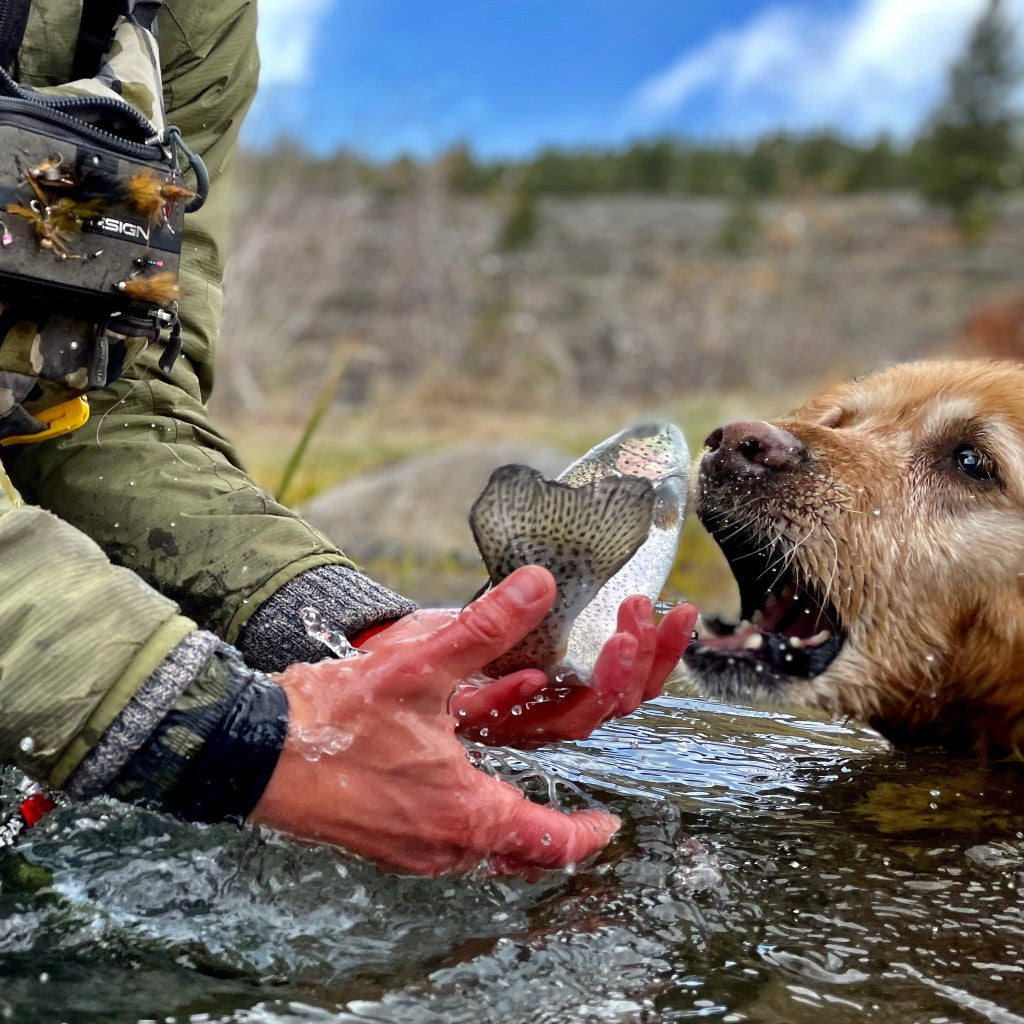 Contact Us
We are committed to give you the best customer experience. Please let us know how we can improve. Send us a message on our contact form.