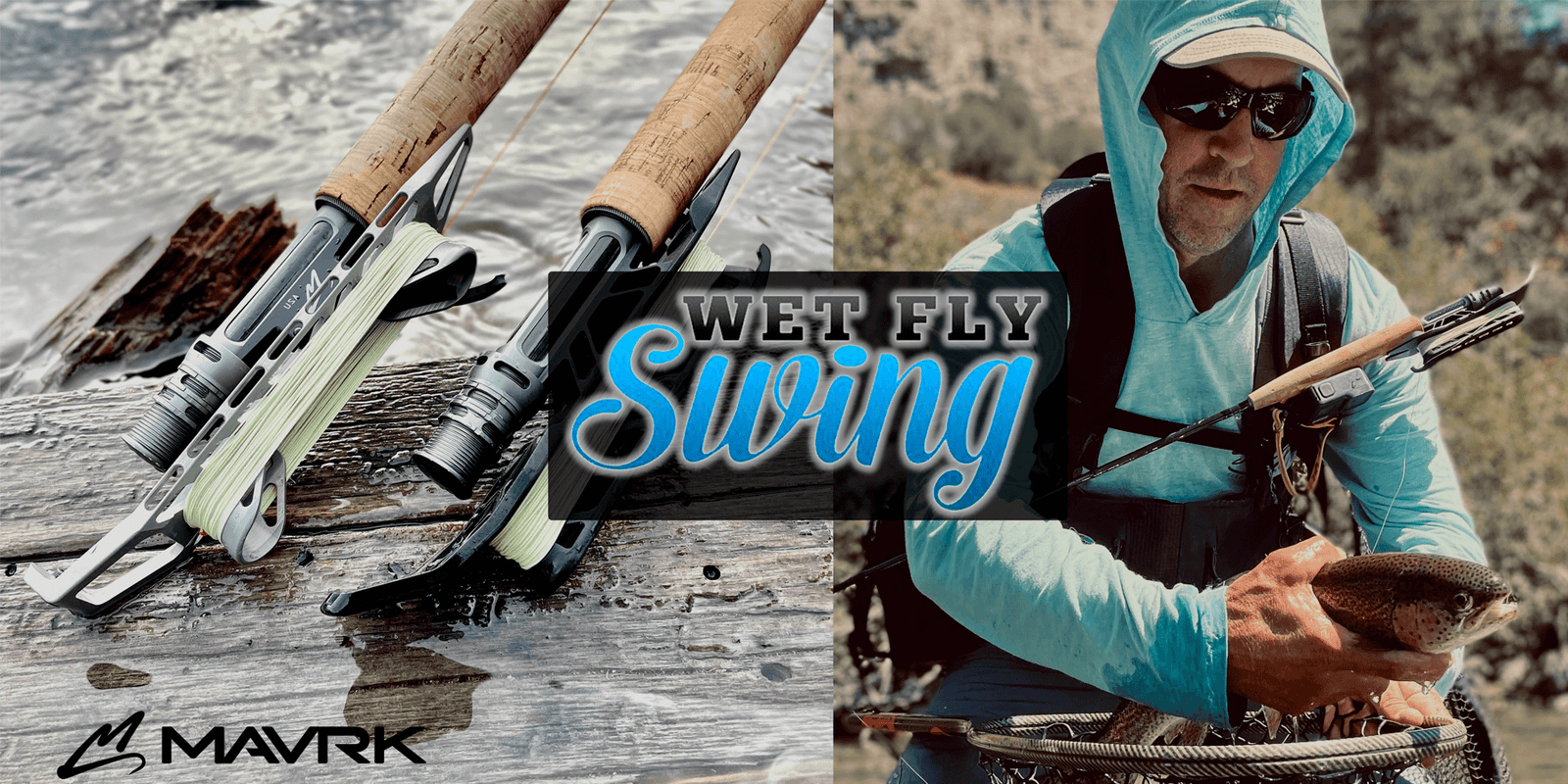 Jeff Sasaki from Mavrk Fly Fishing gets interviewed on the Wet Fly Swing Podcast with Dave Stewart.
A couple of years ago I would never have imagined that I'd be a guest on the second largest fly fishing podcast in the country - The Wet Fly Swing with Dave Stewart. I'm just a guy out fishing a lot on the Truckee River. But here's the story of how it all came to be.
Back in 2016, I retired after leaving my company Element Case so I could fish and ride my dirt bike or mountain bike every day. Soon after, I discovered this new fly fishing technique called euro nymphing and I got hooked. I was catching more fish and having more fun.
As a product designer by trade, my mind is always trying to solve problems with my gear- and believe me, there are a lot of problems to solve with the fussy sport of fly fishing. So, I came out of retirement and started a new brand, Mavrk Fly Fishing. My goal was to design new and innovative products and share some of my techniques with other anglers who could benefit. My goal was to offer a streamlined approach to catching more trout while educating people on conserving our precious fisheries.
I started out just doing what I already knew - sketching, 3d CAD and making prototypes. But then came the hard part. I had to learn how to shoot videos and to edit them. Then I had to learn social media and get the brand out there. I'm a bit of an introvert so being in the face of the company was way out of my comfort zone, yet it was a necessity if I wanted to grow this brand. It turned out to be fun.
After a couple of years of fumbling around with these new skills, the company was launched. Soon after, I'm contacted by Dave Stewart himself as he's interested in one of my products, the Stinger Micro Reel. I had listened to all of Dave's shows so I felt like I already knew him. He's a very likable guy and even more so in person- It's probably why his show is so successful.
As we got to know each other and became friends, he said he likes my story and would like to have me on his show on one of the founders' episodes. I jokingly told him that I only discuss business on the river.
A few months later, Dave flew down for some river time with me on the The Truckee River. As it would turn out, we had a blast and we caught a lot of nice fish that day. But the best part was that Dave got to experience euro nymphing in a whole new light and truly understood why I created Mavrk Fly Fishing. Our experience together helped make me more comfortable about doing a podcast.
Check out our new podcast and hear more about my life as a product designer, how I landed in Truckee, and why the Mavrk Stinger micro reel is changing the way people think about Euro nymph reels.
Here's a link to the Wet Fly Swing Podcast show #415 with Dave Stewart and yours truly
By Jeff Sasaki